Exhibition dedicated to Thomaz de Mello, Portuguese-Brazilian graphic artist with notable work in illustration, comic strips and advertising between 1920s–1980s.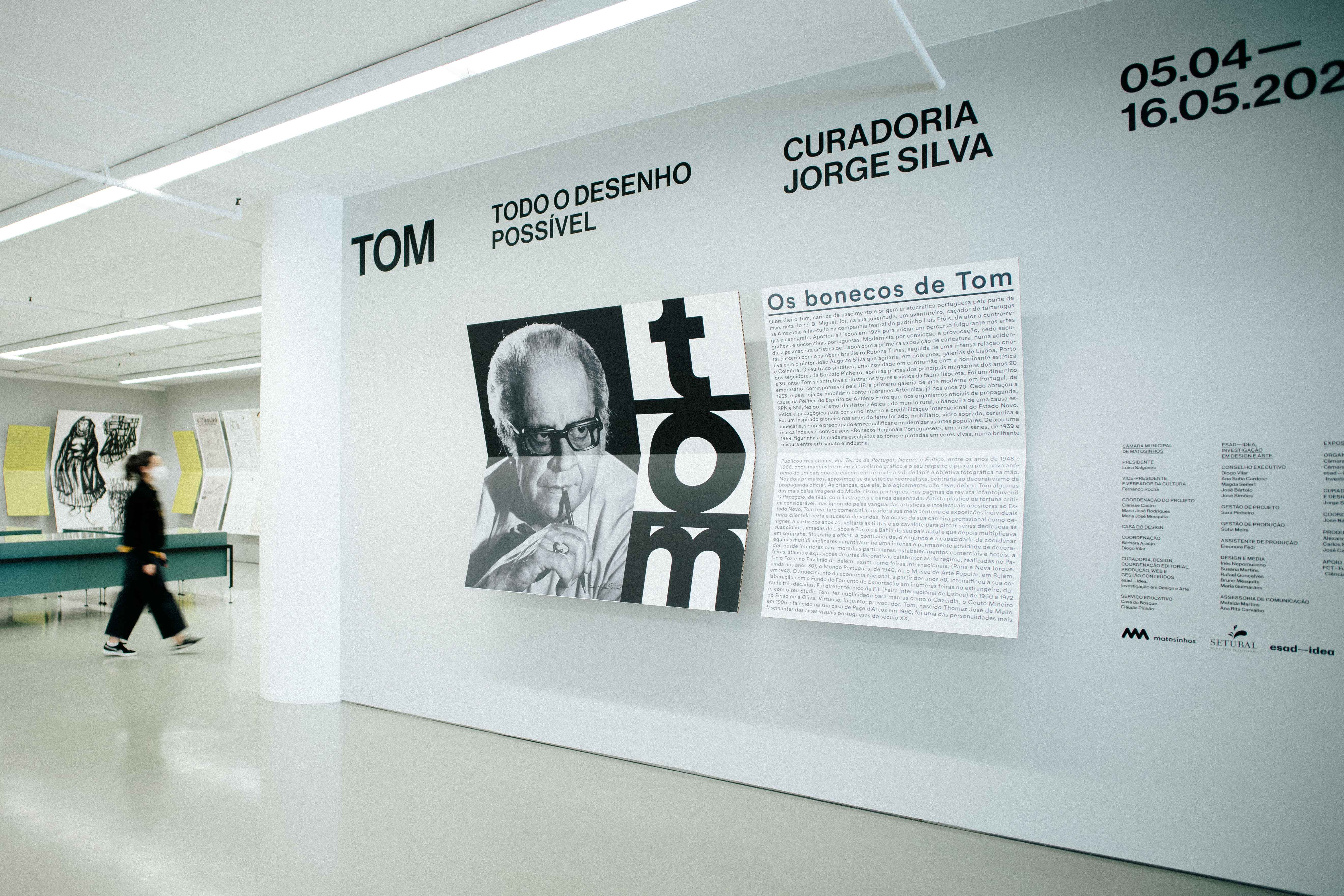 Casa do Design presents the exhibition TOM – todo o desenho possível [every possible drawing], dedicated to Thomaz de Mello, one of the most fascinating personalities in the Portuguese visual arts of the 20th century, who worked as an illustrator and designer since the 20s until his death, in 1990.
TOM – todo o desenho possível is curated by Jorge Silva and organised in partnership with the Municipalities of Matosinhos and Setúbal and esad-idea, Research in Design and Art.
This exhibition presents the work of the Portuguese-Brazilian graphic artist, Thomaz de Mello (Tom), including original illustrations, publications, ethnographic figures, graphic and photographic material, and other elements.
It is a follow-up to the exhibition Os Bonecos de TOM presented at the Illustration Festival Festa da Ilustração Setúbal 2020. The monograph Tom: ilustração e design, co-edited with Arranha-céus publishing house, is also part of this exhibition.
TOM – todo o desenho possível is on display until 16 May 2021, in compliance with COVID–19 prevention recommendations and best practices, with a parallel programme to be presented soon.
In 2006, the centenary of Tom's birth was marked by absolute indifference. No publication or exhibition was dedicated to him; no press article about him [...]. The reasons for the absence of this crucial work of memory, which retrieves a work from the hands of the past and reveals it in the clear light of the present, are diverse [...], we refer to the scarceness and fragility of design culture in Portugal, a country where there is little editing, exhibitions or press articles about design [...]. Anyone interested in understanding the history of Portuguese design during the 20th century should pay close attention to one of its greatest designers, who was very active between the 1920s and 1980s, and multiplied his activity in illustration, graphic design, exhibition design, interior design, furniture design, textile design, glass and ceramics. The association of his entrepreneurial side to a sense of cooperation set him apart as a unique protagonist of extraordinary importance to Portuguese design. — Jorge Silva, curator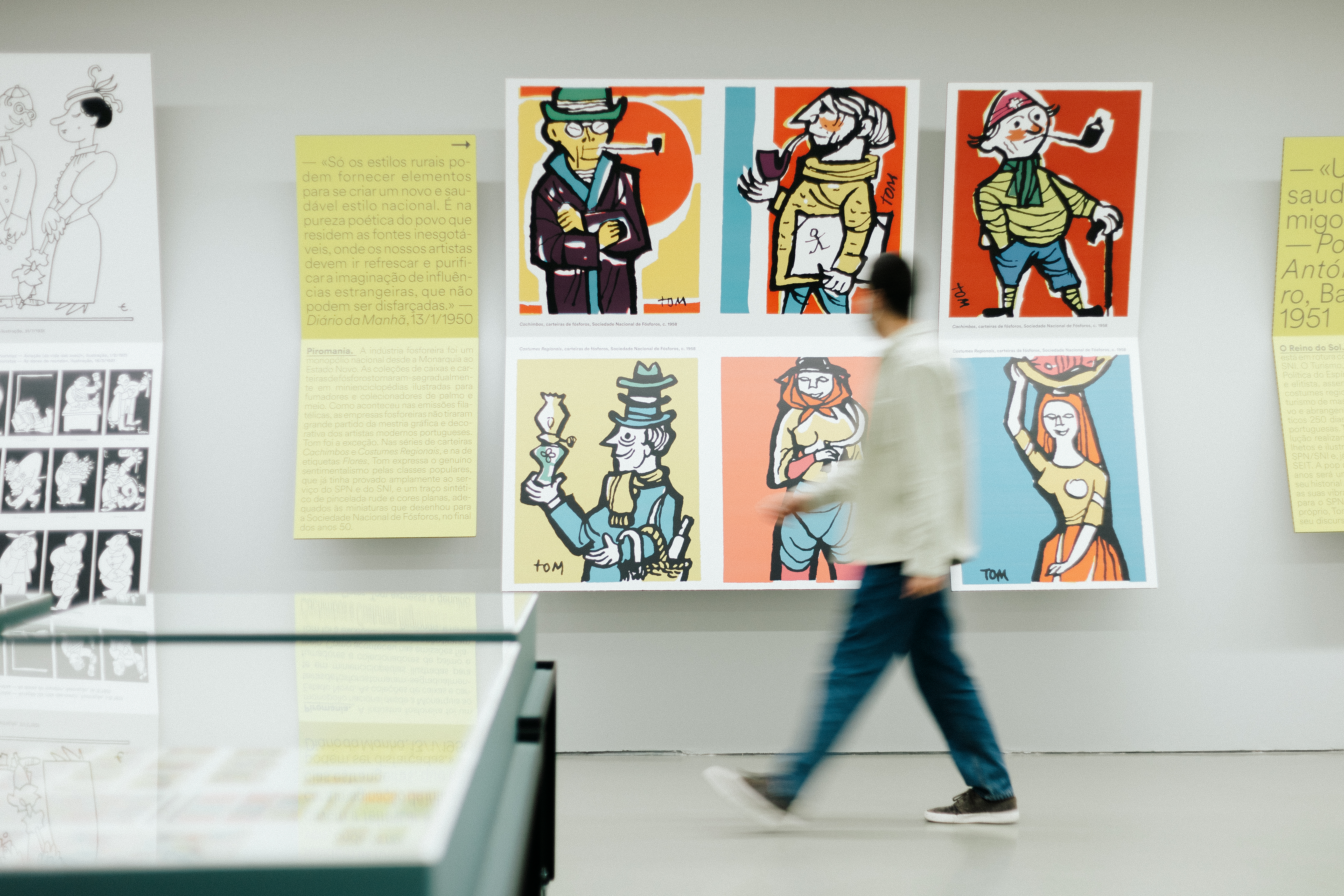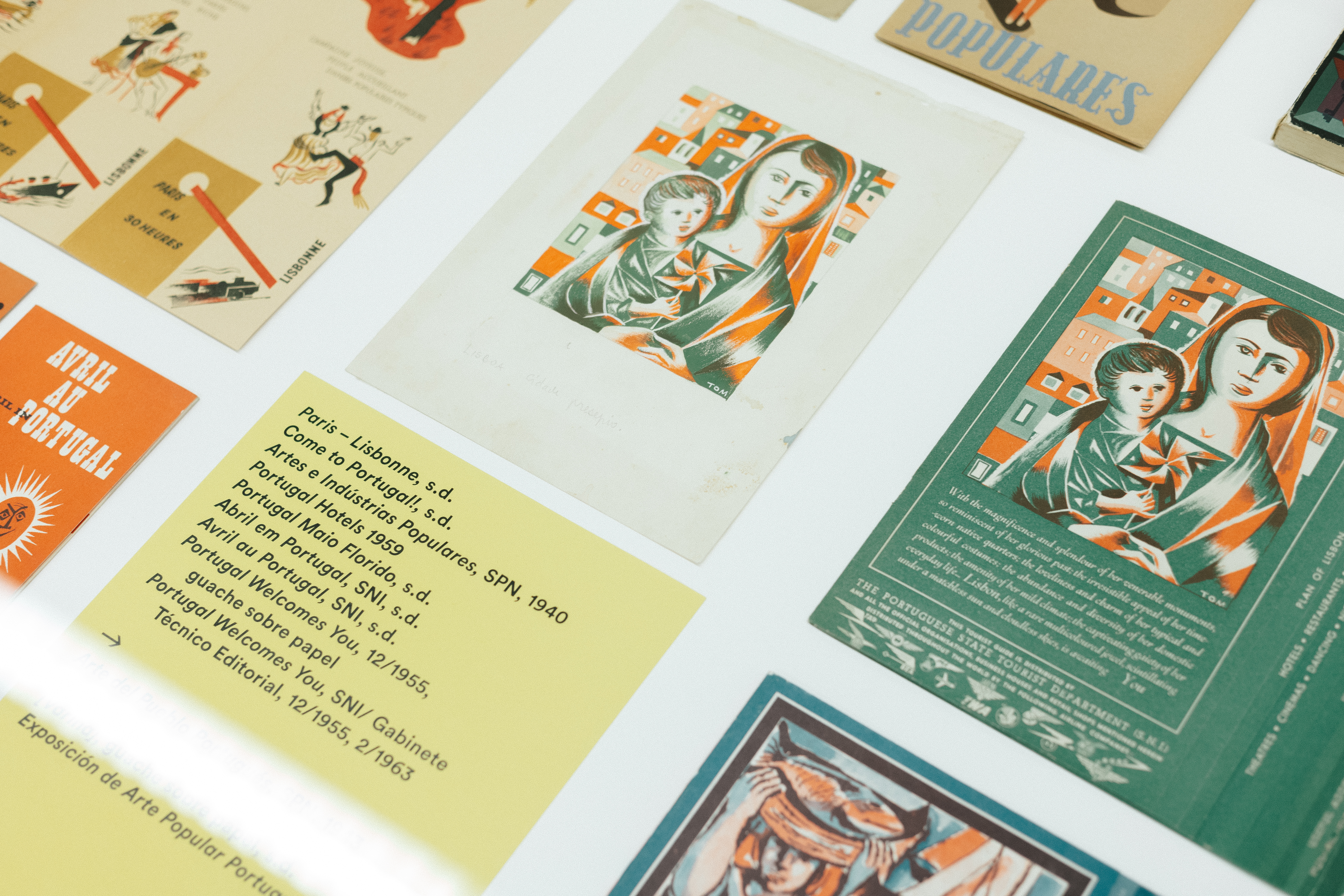 Tom
(Rio de Janeiro, 1906 - Paço d'Arcos, 1990), artistic name of Thomaz de Mello, born in Rio de Janeiro in 1906, a Lisbon resident from 1926 onwards, worked in illustration, comic strips and advertising from the 1920s to the 1950s. He also devoted himself to the design of exhibitions, interior design and furniture, scenography and theatre costumes. Part of the so-called second Modernist generation, Tom kept on breaking with the Naturalism of the Portuguese visual and graphic arts.
Jorge Silva (Lisbon, 1958) is a graphic designer dedicated to editorial design and to research and curatorship in the design and illustration.
He was the art director for the newspapers Combate, O Independente, and the supplements Y and Mil Folhas for the newspaper Público, with which he was distinguished with dozens of awards from The Society for News Design. He headed several magazines, such as 20 Anos, Ícon, LER and LX Metrópole. He created silvadesigners studio in 2001, dedicated to cultural branding, mainly related to Lisbon's cultural life, working with Agenda Cultural de Lisboa, XXI, Património and Blimunda. He was Art Director of Grupo Editorial Leya and artistic consultant of INCM, with whom he
published Colecção D, on Portuguese designers. He created the blog Almanaque Silva, where he tells stories of Portuguese illustration. He's a member of the AGI – Alliance Graphique Internationale.