This exhibition brings together the collection of the versatile artist, designer, illustrator, humourist and poet António dos Santos, also known as Tóssan.
Tóssan — A Vida é Engraçada Mas eu Levo-a a Sério
[
Life Is Funny But I Take It Seriously
] is an exhibition coordinated by Jorge Silva, designer and founder of the
Silvadesigners
studio, following the emphasis placed on Tóssan at the
Festa da Ilustração
[
Illustration Festival
]
2018
, in Setúbal, under the theme
É Preciso Fazer um Desenho
[
Is a Drawing Needed?
]. These are illustrations, caricatures, drawings, sketches and processes by António Fernando dos Santos, also known as Tóssan, who wanted nothing more than to discover his own identity.
A designer and illustrator, he was as good as the very best, always sailing downwind, mixing on the printed pages the influences of the great artists of his time. [...] His drawings cover multiple forms, from photocopy to graphite tracing, with successive and subtle changes up to the finished work. The undisciplined Tóssan was a perfectionist, after all. There are no better words to define the artist than those uttered by the Brazilian historian and essayist, Ambassador Alberto da Costa e Silva: "He had no desire to become a great artist, or a great actor, writer or painter. He wanted to be Tóssan, and Tóssan he was in full. — Jorge Silva, exhibition curator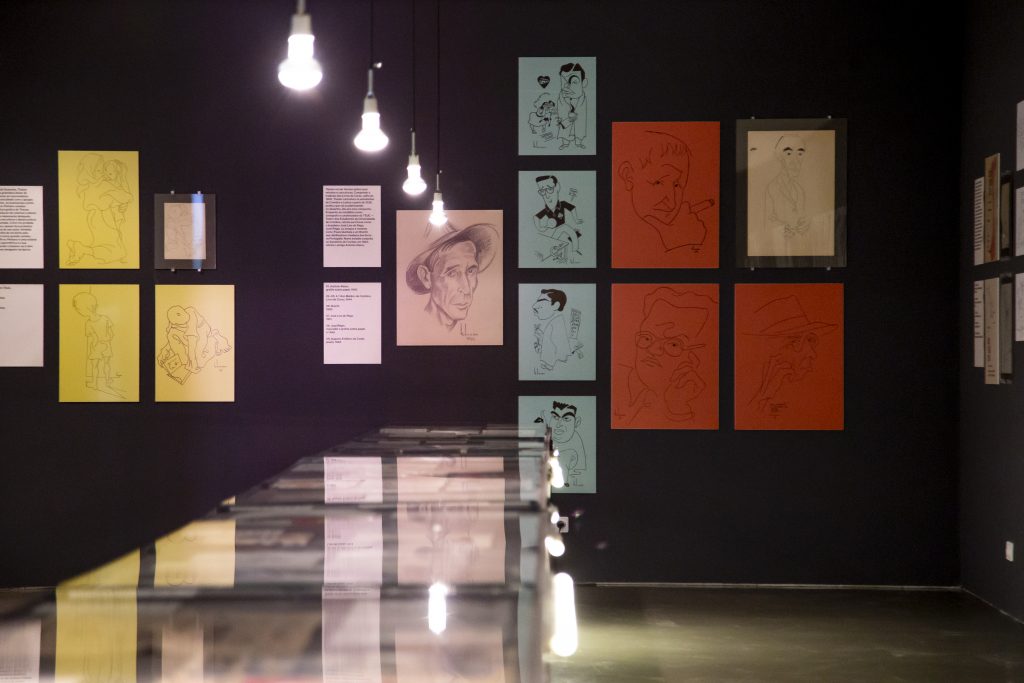 Jorge Silva (Lisbon, 1958) is a communication designer dedicated essentially to editorial design and the art direction of publications. He was the Art Director for the newspapers Combate, O Independente, and the supplements he designed for the newspaper Público: Y and Mil Folhas. His work in these two newspapers has been distinguished with dozens of awards from The Society for News Design. He headed several magazines, such as 20 Anos, Ícon, LER and LX Metrópole, for Parque Expo. This last one gave origin to the creation of silvadesigners studio in 2001, which has been dedicated to cultural branding, mainly related to Lisbon's cultural life. In this context, he is the Art Director for Agenda Cultural de Lisboa, XXI, Património and Blimunda. For three years he was Art Director of Grupo Editorial Leya and artistic consultant of INCM in 2015 and 2016. From some years now, he has been teaching Art Direction in the masters of the Faculty of Fine Arts of Porto and has been dedicated to research and curatorship in the Design and Illustration fields. He is responsible for the concept and edition of Colecção D, published by INCM on Portuguese historical and contemporary designers. He created the blog Almanaque Silva, where he tells stories of Portuguese illustration. Jorge Silva has been a member of the AGI – Alliance Graphique Internationale since 2012.